If requested, in the address bar above, please allow popups.
About Juju
Juju is the best solution to model your services in the cloud. You can use it through a GUI or from the command line, scale your services and easily move your model between clouds.
Reduce workloads from days to minutes
Quickly deploy services
Reuse expertise from others
Automate mundane tasks
Focus on creating amazing applications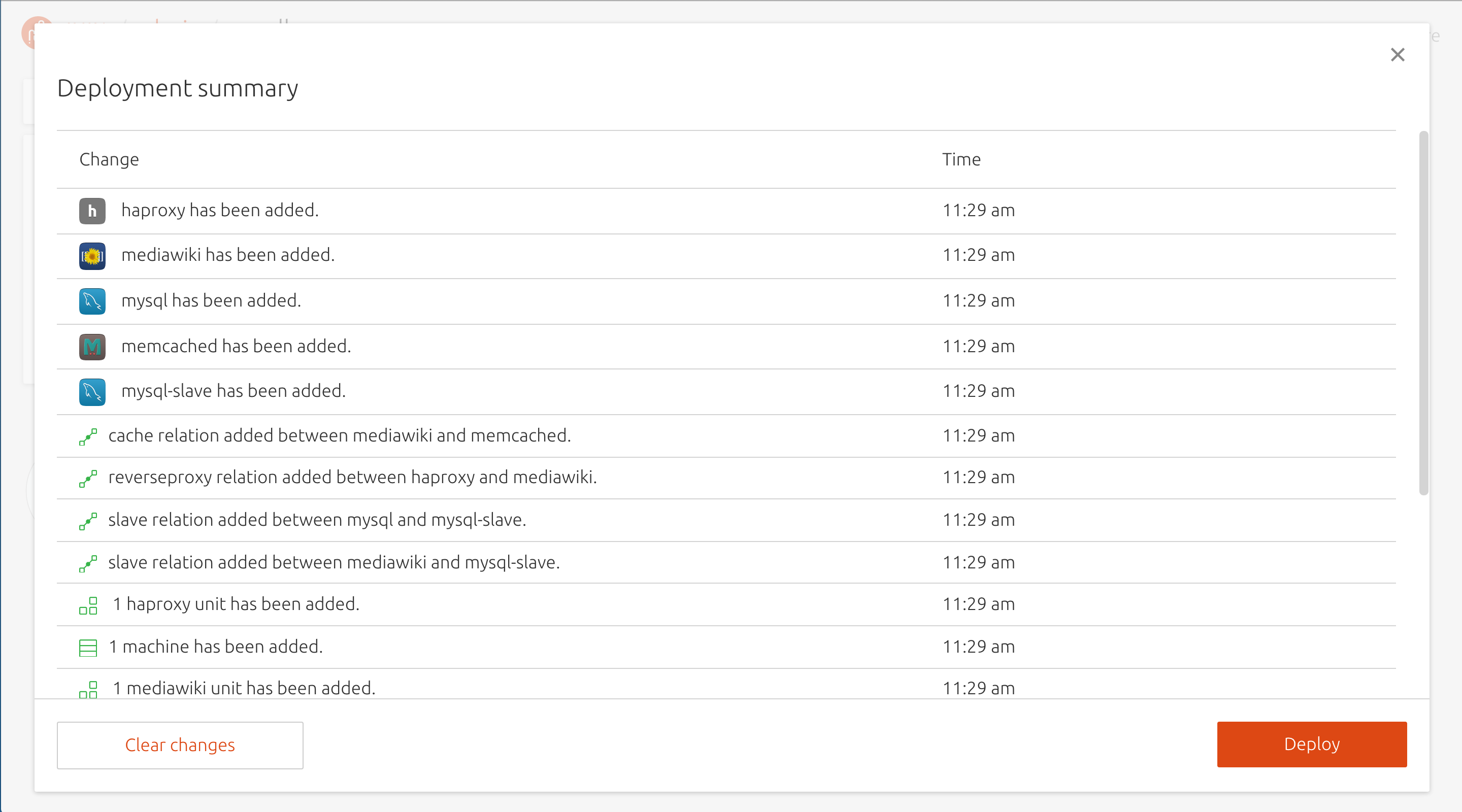 Deploy to bare metal and public or private clouds
Use the same code and configuration on every model
Test your application on your local machine
Move your application instantly when required
A free open source GUI and command line tool.
Configure, deploy, scale, monitor and maintain your models whether you're using a browser or the terminal.
Find out more about our features ›
Juju comes with ready-made solutions for everything you need
Charms
Charms are the code that defines a service — a charm contains all the logic you need to deploy, integrate, scale and expose the service to the outside world. Made by domain experts in any language, including ansible, puppet and chef.
Bundles
Bundles of charms can be created to represent groups of services and relationships. Bundles enable you to move your service from cloud to cloud or from test, staging and production easily. Bundles can also be shared easily as yaml fles to simplify architecture collaboration.
View bundles ›
Reuse charms coded by others or write your own in any language
Language independence
Creating new charms is easy. Charms can be written in your choice of language and adapting existing scripts is straightforward. You can keep the new charms private, or share them back with the community.
Java
PHP
Ruby
Node.js
Python
Configuration management
Easily create your own charms using puppet, chef, docker or any other configuration management assets.
Learn how to write a charm ›